The Venture Builder Cambridge
Find your co-founder, build the solutions to the climate emergency
Next cohort start: 27th January
Image Apleum are producing carbon neutral fuels which can be used in current infrastructure of the aviation and shipping sectors.
The Venture Builder is designed for determined individuals who are deeply committed to helping humanity reach Net Zero.
You'll join a cohort of 80+ founders, form a cofounding team, and launch a climatetech venture with the potential to reduce CO2e emissions by net 10 million tonnes per year.
The Venture Builder grew out of the Cambridge ecosystem of innovation, academia and entrepreneurship and our origin has taught us the importance of world class commercial, scientific and carbon understanding.
This is doing, not talking.
Next application deadline in
You have the potential.
Now make the progress.​
Carbon13's Venture Builder is for founders who are pre-investment or pre-team or even pre-idea. You bring your talent and commitment to reducing CO₂e emissions. We bring everything else you need to make progress on a venture You do not need to be based in Cambridge or the UK.
Applications are now open for Cohort 6.
Images Cohort 3 founders at the closing Showcase Day at the Cambridge Union
Everything you need to build for impact
On the Venture Builder, you will
FIND CO-FOUNDER(S)
with complementary skills and credibility, as mission-driven and committed as you are.
Maximise impact
by interlocking your startup's value with carbon reduction, and proving its potential.
Get past the prototype
Transition technical ideas into commercial and scalable ventures.
De-risk your journey
Build confidence in your team, your startup and your go-to-market strategy.
Our Venture Builder programme is delivered in three phases over eight months.  It's an intense programme, dedicated to one purpose; helping you take your potential and talent and turn it into a scalable venture that can significantly reduce CO2e emissions.
Phase 1: Teaming (ten weeks)
Phase 1 focuses on Teaming. You match with cofounders to form a team capable of building a game-changing venture which can reduce carbon emissions by millions of tonnes.
There will be a mandatory in-person component of Phase 1 for Cambridge Cohort 6. We will publish these very soon.
Only founders on the programme who successfully complete Phase 1 by forming a team will continue to Phase 2: Validation.
Phase 2: Validation (three months)
Phase 2 focuses on building proof points around the venture—especially its customers, the problem you are solving, and your value proposition.
At the end of Phase 2, teams who have met our criteria for progress become eligible to present to the Investment Committee, who will decide which ventures receive £120,000 and continue to Phase 3. You can read more about how our investment works in our FAQs.
Phase 3: Acceleration (three months)
Once you are in Phase 3, Carbon13 has invested in you and is your business partner. We work with an incredible network of enablers in Cambridge and Berlin, and with our corporate and financial partners, to help you build customer traction and momentum for your venture, including preparing a funding strategy for post-Carbon13 life and helping you bring in the next round of finance.
The strongest ecosystem for climate tech is now your personal brains trust
The Venture Launchpad is a highly personalised programme to your venture's specific milestones. Carbon13 can achieve this because our ecosystem is one of the strongest and richest support systems in climate tech entrepreneurship today. Think of us as one giant brains trust focused on entrepreneurship and carbon reduction.
Domain Experts
over 350 with sector specific, entrepreneurial, and technical expertise, mission driven for the climate
Corporate partners
such as EY, Arm, and Barclays Eagle Labs, eager to work with startups
Entrepreneurs in Residence
who embed into your startup. All are successful founders themselves.
Carbon experts
who guide and push you to maximise your carbon impact, then quantify it for a Carbon Case.
Investor partners
support you on your investment readiness and your long term fundraising strategy.
"As a scientist on the Venture Builder, yes it was great to join a group which also had lots of other scientists and engineers, but I was also taken out of my comfort zone and challenged by amazing entrepreneurs and commercial founders. That's what took it from an idea to a business."
Yubiao Niu
Co-founder and CTO, Nium
from Cohort 3
"People from all walks of life, ages, backgrounds and I think that was one of the great things that Carbon13 was able to bring together for me."
Natalia Dorfman
Co-founder and CEO, Kita
from Cohort 2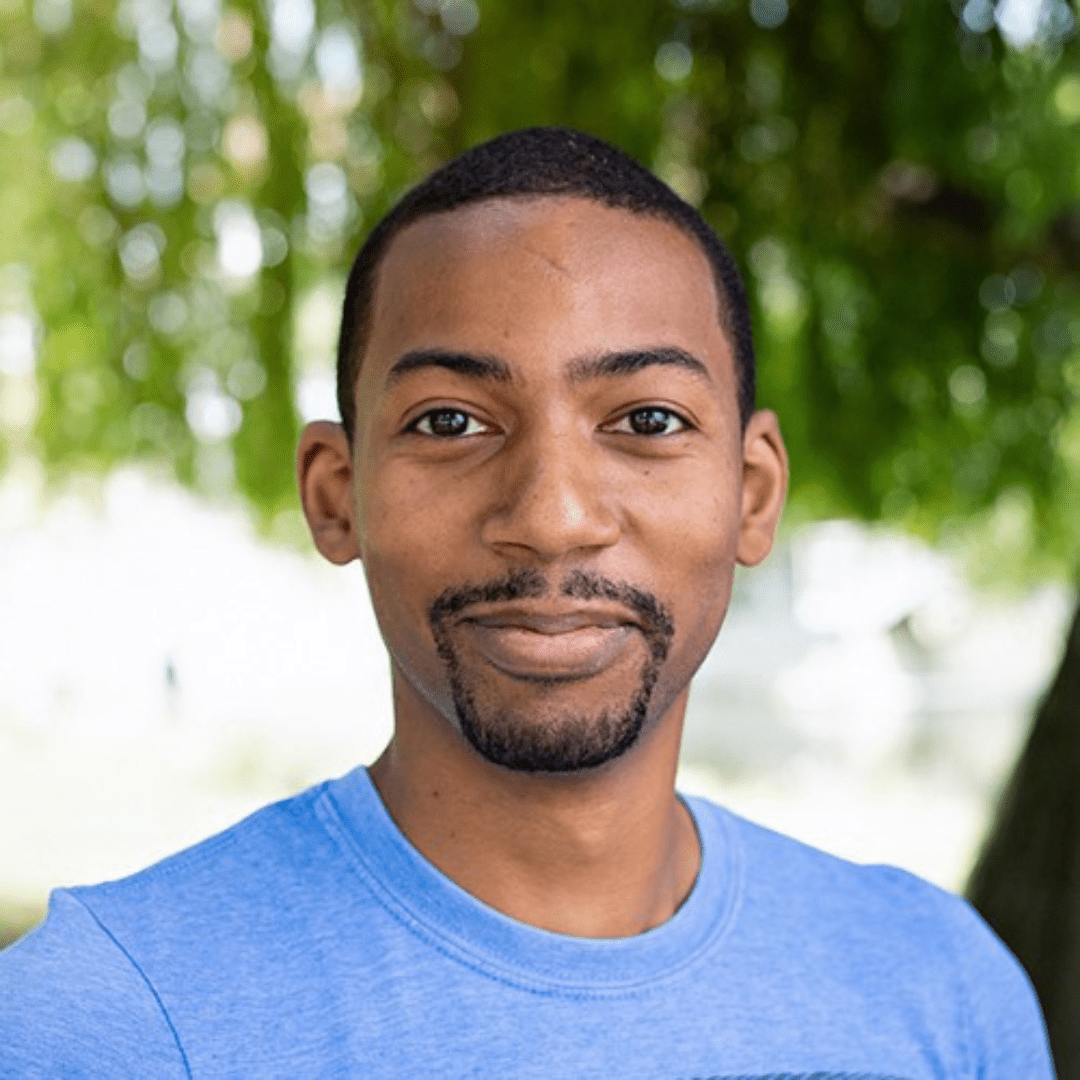 "I still consider myself to be an engineer and not an entrepreneur. It was never really my plan to move into entrepreneurship but I do believe that it is the best vehicle that humans have developed in order to actually take ideas to accelerate them, make them grow and actually have a profound effect on the world."
Jonathan Bean
Co-founder and CEO, Materials Nexus
from Cohort 2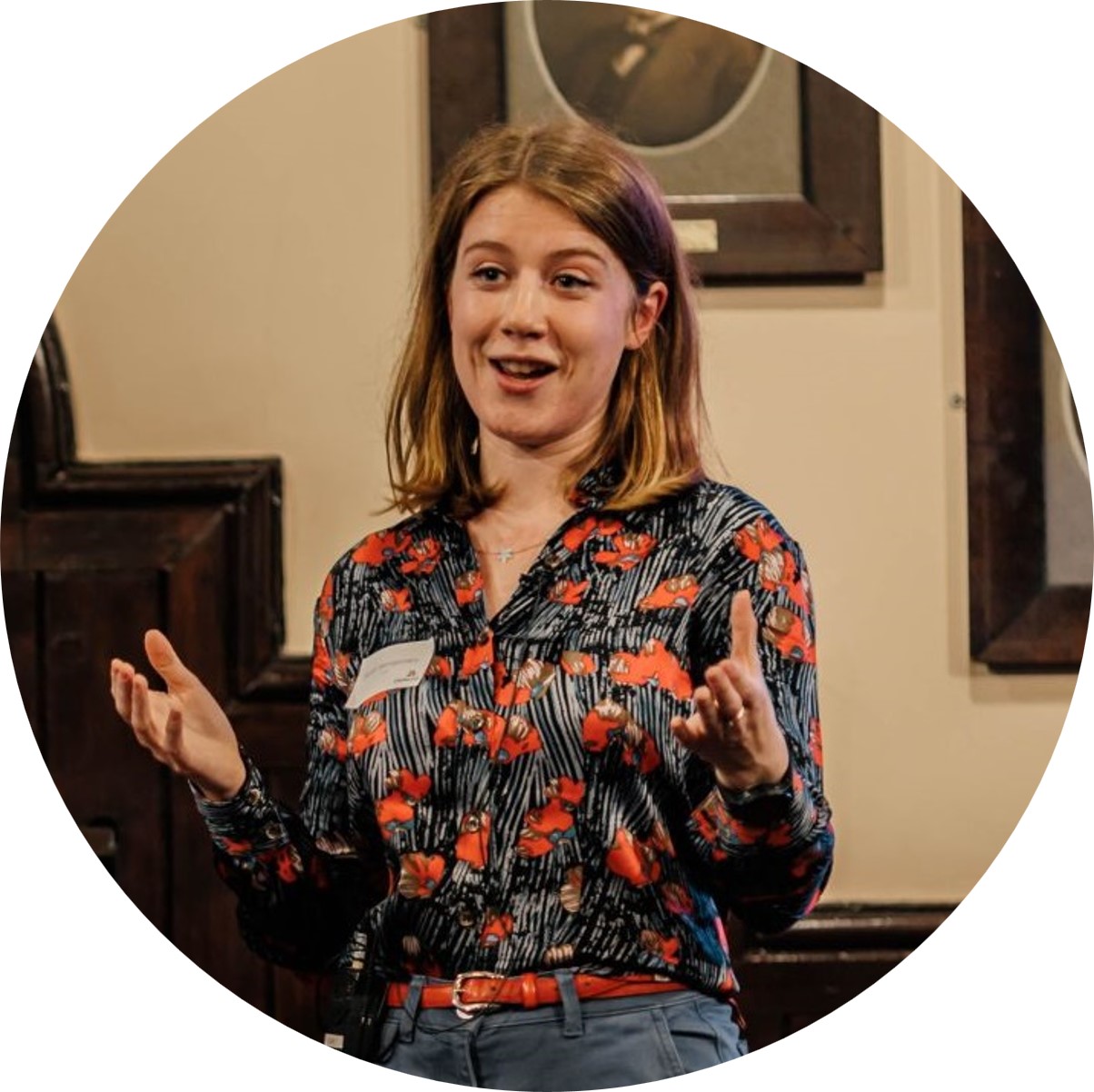 "It would have taken me years to meet 50 exceptionally talented and passionate founders who are determined to solve the climate crisis and Carbon13 did it in just a few weeks"
Sarah Montgomery
Co-founder and CEO
at Infyos from cohort 1
Carbon13's participants are uber qualified. I was blown away by the people in the room when I stepped in there. And they actually want to do a startup. Often the biggest challenge is getting someone great to leave a really comfortable job.
Lucy Lyons
Co-founder and CEO
at Kestrix from cohort 4
Each cohort on the Venture Builder is formed of four founder types to give the complementarities and depth that our ventures need. As part of the application process, we'll ask you to help us understand which founder type best matches your profile, but of course, there is no such thing as a "typical" entrepreneur or team.
Technical Founders (Science/Engineering)
You are likely a scientist, an engineer, or someone with specialist technical knowledge relating to one of the CO₂e emitting sectors. You'll be highly motivated to work on the biggest problems of Net Zero, and see entrepreneurship as your chance to build something significant. You may already be working on a prototype or IP, or wish to apply your skillset to the biggest challenges in decarbonisation. In a venture, you will likely be the CTO, responsible for leading the development of the technology to at least proof of concept stage.
This Founder Type is for software developers, data scientists, and/or AI/ML specialists. You want to build products which will actually make a difference to the climate crisis. You don't have to have your own idea, you may be more interested in teaming up with a commercial or hardtech founder who's bringing their own idea or expertise in a particular sector. Your age, qualifications and experience are less important than your ability. In a founding team, you may take a CTO role, or a role similar to a Chief Data Officer or Chief Information Officer – leveraging the potential for data analysis, software, intelligent automation, and machine learning.
Technical Founders (Software/Data/ML)
In this Founder Type, we're looking for founders with the skillsets and experiences to take on the CEO, COO or Chief Commercial Officer roles. You'll be responsible for building the critical relationships the venture needs (e.g. customers and investors), and for leading the building of the execution team. Often, Commercial Founders are serial entrepreneurs, or senior commercial leadership in corporates, or experienced operators from emitting industries with deep commercial insights into their sector. You may be working on an idea already, but many of those who join us from this Founder Type either don't have a fixed idea, or are open to the ideas other Founder Types are bringing. 
This is the category for determined change-makers who don't fit into the other Founder Types. You bring skills or experiences which enable your founding team to think outside of the box, to fast-track into new directions or industries. For example, you may be a talented designer, farmer, product manager, or sustainability expert. Or, you've spotted a great opportunity in an emitting sector you know well and want to bring that to the cohort.
Venture Catalyst Founders
Whether you're already working on a decarbonisation idea or MVP, or are new to climate entrepreneurship, these webinars will help you understand how you can launch a Climate Tech venture with Carbon13 and give you plenty of room for your questions.
We run webinars almost every week, tailored to aspiring founders with different skillsets, such as science/engineering, software, or commercial skillsets. The majority of successful applicants watch one of our webinars.
30/11/2023
17:00
- 17:40
Zoom